Thierry Litannie
Lawyer - Partner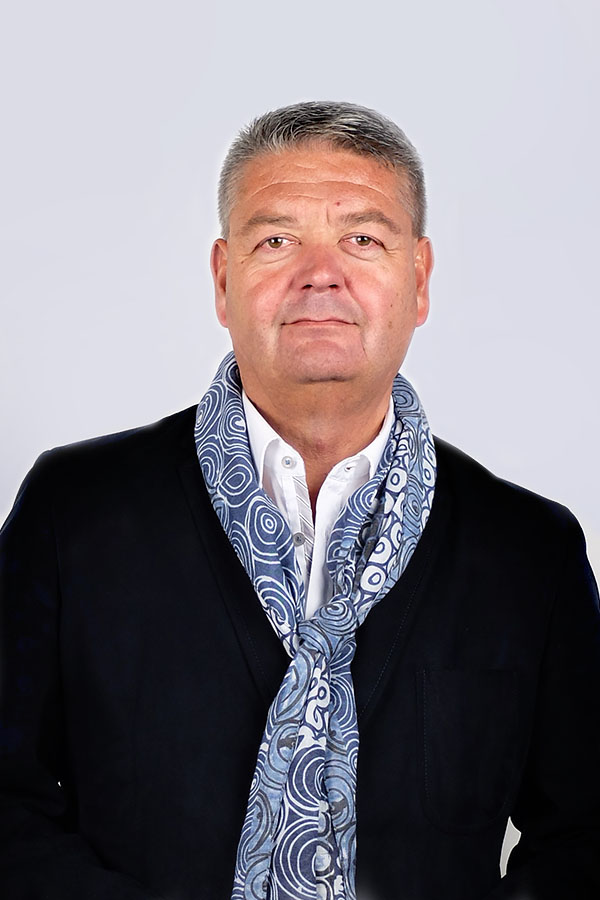 010/437.000
0475/87.02.29
Areas of expertise
Tax law
Business law
Financial and taxation criminal law
Estate and inheritance law
A lawyer since 1993 at the Bars of Brussels and Brabant Wallon, Thierry Litannie advises and defends his clients in all areas of taxation, business law, financial and taxation criminal law, and in matters of estate and inheritance planning.
The title of specialist in tax law was granted to him by the French Order of Lawyers of the Brussels Bar and the Order of Lawyers of Brabant Wallon.
For nearly 25 years, he has been practising tax law in all its forms on a daily basis: individual tax, income tax, tax on legal entities, VAT, registration rights or inheritance rights, or municipal taxes.
He has also developed special skills in estate and inheritance planning, business law and litigation and financial and taxation criminal law, areas that are inseparable from thorough legal knowledge of taxation.
In tax matters, Thierry Litannie advises, guides and defends his clients at all stages of the procedure:
He intervenes in a preventive manner, to offer his clients optimal legal and tax security through advice based on in-depth knowledge of taxation and recent changes, including changes that are in preparation. To this end, he is in constant contact with the Service of Advance Rulings with the purpose of obtaining secure and fiscally advantageous rulings.
He assists and advises his customers when introducing tax claims in all areas of taxation, and defends them, or negotiates on their behalf, with all the instances of the Department of Finance or the Department of Public Prosecutions.
He defends his clients before all Belgian and foreign courts in all tax, commercial and criminal judicial proceedings.
He also has lengthy experience in the field of fiscal regularisation allowing him to assist multiple taxpayers with foreign assets that are not known to the tax authorities and who wish to remediate their situation and that of their inheritors.
In business law, he assists his clients in particular in negotiating and drafting contracts of sale of retail businesses, companies or shares as well as in procedures for mergers, divisions, liquidations or legal reorganisation.
Thierry Litannie advises, assists and defends individuals, SMEs and large companies, along with associations and foundations.
In addition to his activities as a tax lawyer, Thierry Litannie is also an administrator of the Order of Chartered Accountants and Patent Accountants of Belgium (O.E.C.C.B.B.) and teaches or has taught tax law within various universities or schools of higher education, such as UCL Mons, EPHEC and the Belgian Chamber of Accountants.
He is currently co-director of the special degree and inheritance planning of the Interprofessional Centre of Business Law of UCL-Mons and lecturer at the Order of Chartered Accountants and Patent Accountants of Belgium (O.E.C.C.B.B.). He is also a trainer with ICHEC-Entreprises and at the Febelfin Academy.
Thierry Litannie has long been a tax columnist for the "Le Soir" newspaper (approximately 200 published articles) and has written or co-authored many books on tax law and criminal tax law, including:
Déduction des charges professionnelles (Anthémis 2015),
Le contrôle fiscal (Anthémis 2015)
Manuel de procédure fiscale (Anthémis 2014),
L'optimisation fiscale du Patrimoine immobilier (Anthémis 2007 et 2013),
Les pouvoirs d'investigation du Fisc et du Parquet (Anthémis 2006),
Dream Team Fiscale (Anthémis 2012, 2013 et 2014)
Optimalisation fiscale des professions médicales (Anthémis 2013)
De l'ingénierie fiscale à la fraude fiscale grave et organisée (Anthémis 2008),
Le Patrimoine Immobilier familial (Anthémis 2009),
Médecins et fiscalité (Anthémis 2009 et 2010),
Finally, Thierry Litannie is also a well-regarded lecturer who teaches and explains taxation in a didactic manner to both professionals and lay people. In this capacity he has to date given several hundreds of conferences on various tax-related topics, organised either by federations or professional numbers organisations, or by banks or social secretariats.
He works in French and English.